Financial Statement Audit
Audit of Financial statement prepared according
to IFRS or IFRS for SMEs. Audit is conducted in compliance
with the Georgian law on Accounting, Reporting and Auditing.

See more

Tax Advisory Services
Tax audit, protecting company interests against tax authorities, preparing preliminary decisions, tax compliance consulting.
See more

Financial Advisory Services
Due diligence, valuation, determining the adequacy of pricing, management report, actuarial services.
See more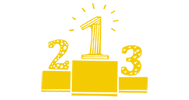 Ranking 2019
21-st out of 263 Audit firms according to quality
and revenues from audit services in Georgia.
Quality control
Permission to audit any size category companies,
except for PIEs (public interest entities).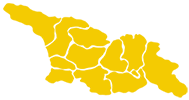 Regions
INNOX Services are available
in every regions of Georgia.

© 2020 INNOX. All rights reserved.